Welcome to Brubru Lodge
Unveiled in 2023, Brubru Lodge shines as the freshest place to stay in Moshi, a vibrant town that sets the stage for most Kilimanjaro ascents and unforgettable safari trips. Drawing inspiration from the diverse birdlife that inhabits northern Tanzania, we've adorned each of our 10 rooms with a touch of love and creativity.
At Brubru, we've thoughtfully designed a haven where travelers can recharge and gear up for their epic Tanzanian adventures. Get ready to embrace the amazing experiences that await you in Tanzania!
Dining
Restaurant
Our restaurant offers a continental menu made with locally-sourced ingredients, all provided by the Kilimanjaro farmers. Our eco-friendly approach ensures that only high-quality fresh produce is used for every dish. We've got options for everyone: meat lovers, vegetarians, vegans, and those on a gluten-free diet will find dishes to enjoy. A chef with European training leads our kitchen, ensuring each meal is prepared to the highest standards. With breakfast included in your stay, you can start your day on a delicious note. Interested in more meals at the Lodge? Check out our half-board and full-board options available for an additional charge.
Got specific dietary needs or allergies? Please let us know before you arrive. We'll ensure our kitchen team is briefed accordingly.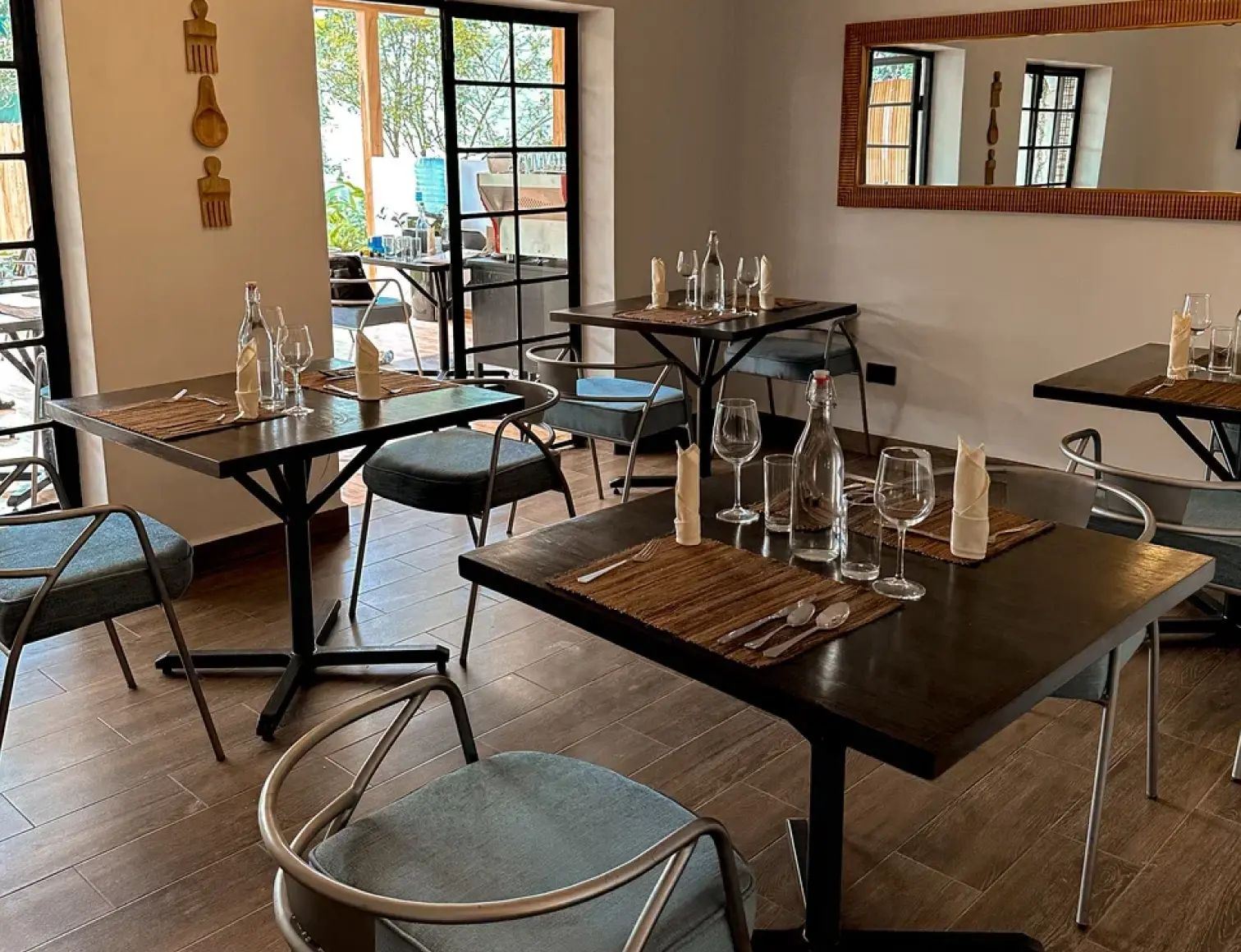 Wi-Fi
In a region where high-speed internet is yet to evolve, Brubru Lodge stands out by offering the fastest Wi-Fi available in Moshi. Enjoy up to 10 Mbps of unlimited, complimentary internet access during your stay.
24/7 Reception
Our English-speaking reception staff is available 24/7 for your assistance. Reach us at the reception desk or call us directly from your room at any time.
Free Luggage Room
If your visit to Tanzania includes climbing Mt. Kilimanjaro, and you choose to stay at Brubru Lodge before and after your hike, we'll be happy to store your suitcases in our secure luggage room at no extra cost.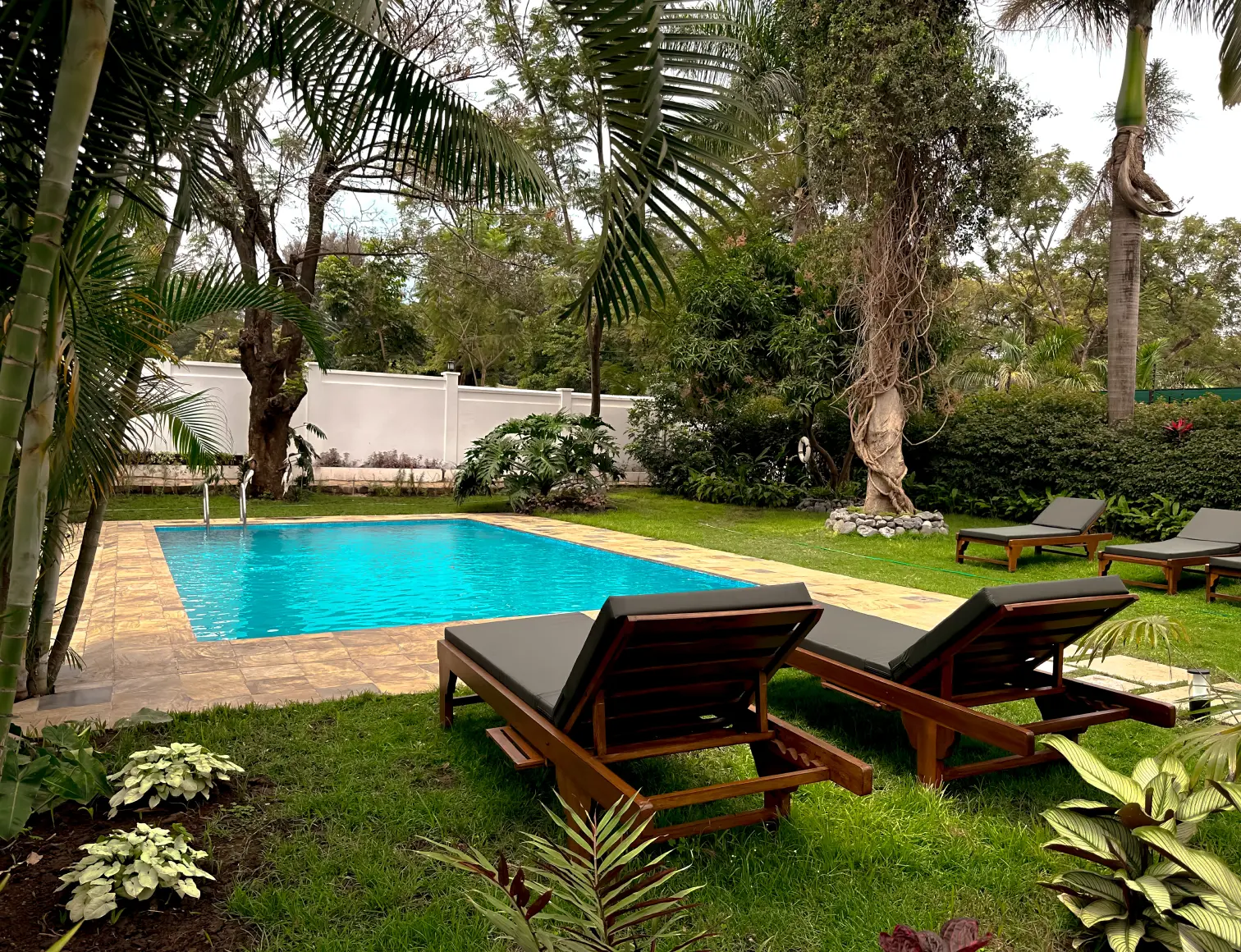 CHILLING
Garden & Swimming Pool
Our swimming pool is in the Brubru garden. This is the best place to chill after a fatiguing Kilimanjaro journey or a flight to Tanzania. Here you may swim, soak up in the sun, or hide the shades of trees growing around. Around the pool, you'll find comfortable wooden deck beds with towels.
You may order refreshment drinks from our bar right to the swimming pool. Our cocktail card includes popular continental beverages, beer, wine, and popular local specialities.
Rooms
10 rooms only - capable to take care of you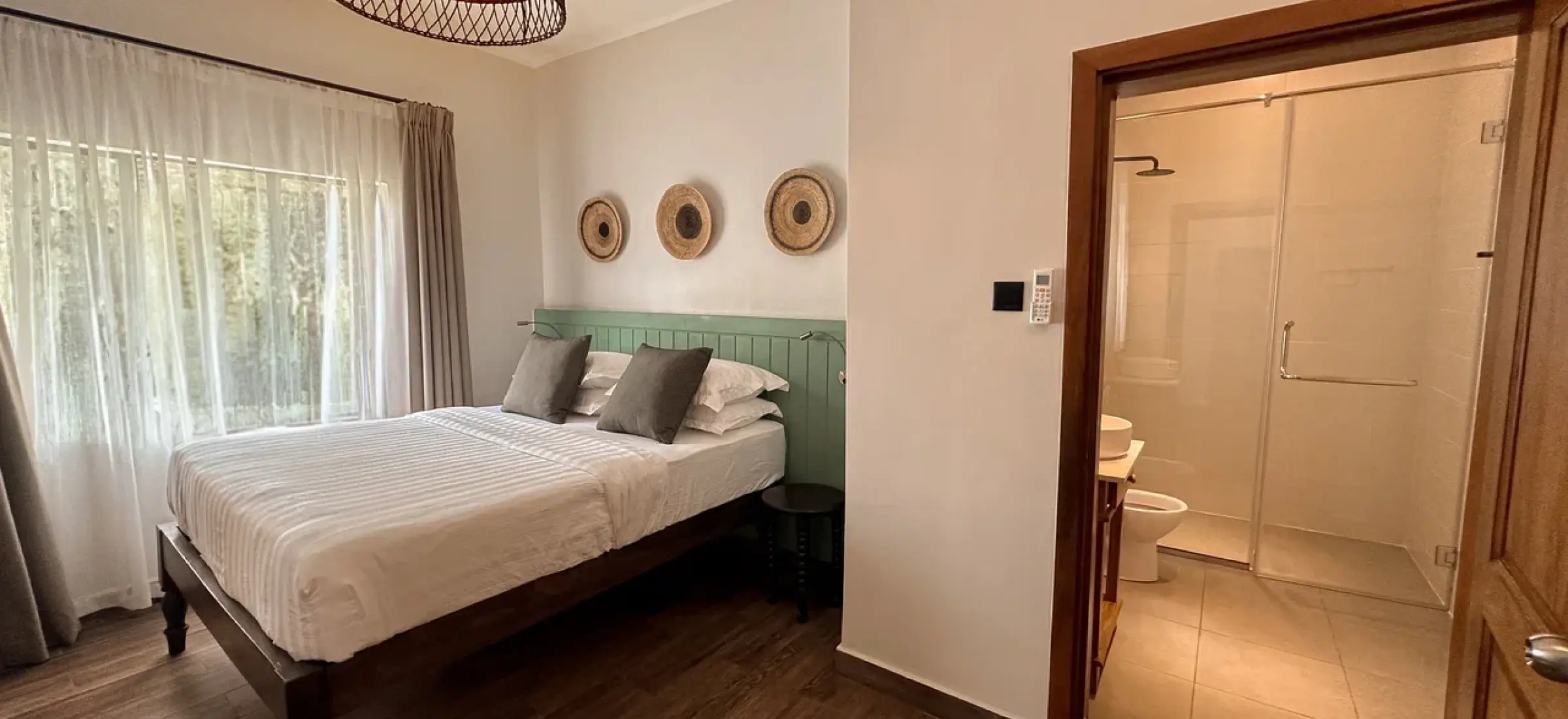 Brubru Classic Room
In Moshi's tranquil corner, this room in the newest boutique hotel awaits Kilimanjaro climbers. Experience rejuvenating sleep before or after your trek. The perfect blend of modernity and rest for travellers.
Sleeps: 2
25m2
Includes:
Wi-Fi
Telephone
International Adaptors
Hairdryer
Air Conditioner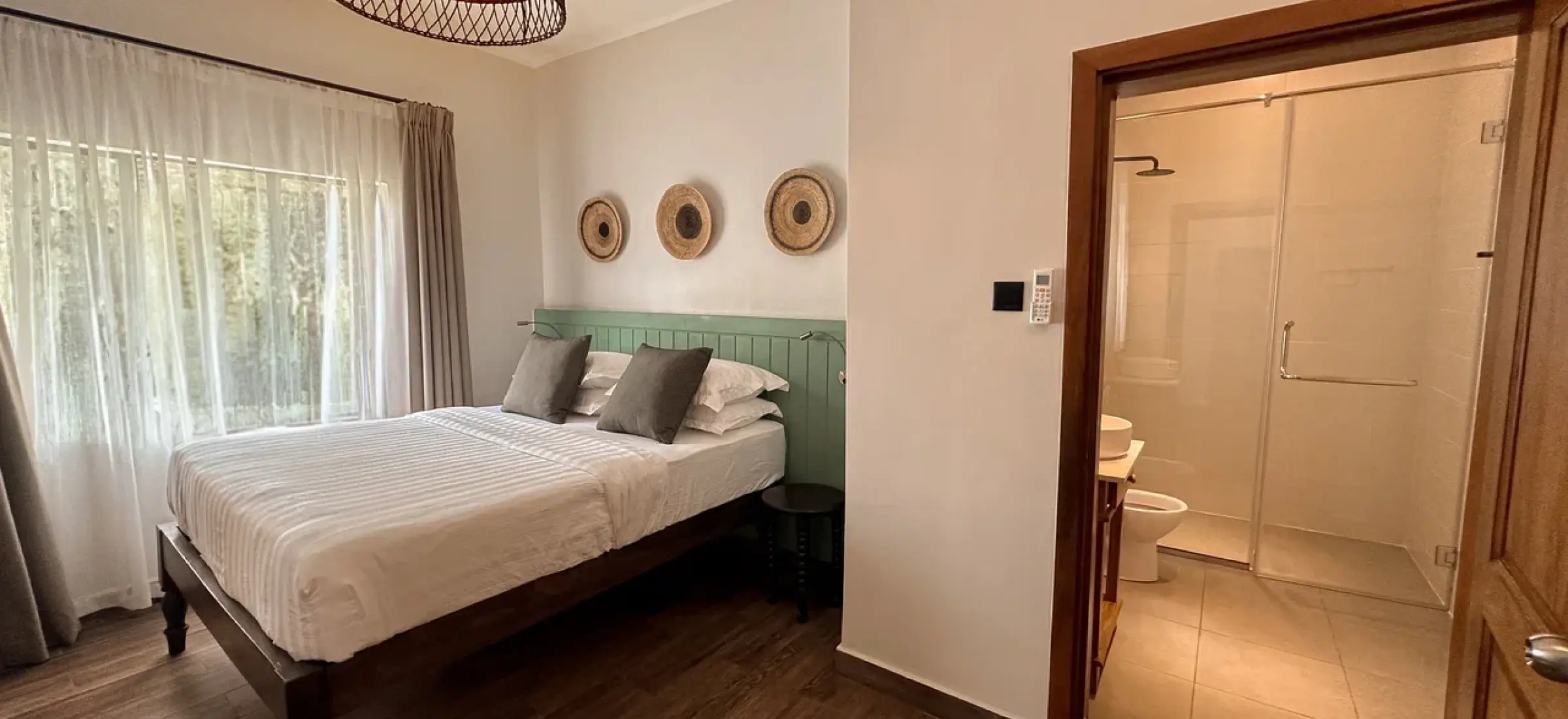 Brubru Classic Room with Balcony
Beyond the modern comforts within, the balcony of this room offers a good view of the lodge garden, the perfect backdrop for morning coffee. Serene and stylish, it's the top choice for travellers desiring relaxation with a touch of nature's elegance.
Sleeps: 2
25m2
Includes:
Wi-Fi
Telephone
International Adaptors
Hairdryer
Air Conditioner
Book your stay at Brubru Lodge
Book directly with us
If you want to book two or more rooms, please contact our reservation team
Brubru Lodge is Moshi's hidden jewel. Our room was both cozy and luxurious, and the staff couldn't be friendlier. The new restaurant is simply outstanding! We can't wait to go back next year.
June, 23
Brubru Lodge on the Map
Prime location
Situated in Shanty Town, Moshi's quietest and most secure neighborhood, Brubru Lodge offers an escape from the bustling local nightlife. This ensures you get the restful sleep needed before your climb or safari.
50-min drive from Kilimanjaro International Airport
10-min walk to the center of Moshi
Located in a lush, green area
Airport transfer service
Car with Wi-Fi
We offer convenient pick-up and drop-off services from and to Kilimanjaro Airport at reasonable prices. Travel in comfort with our Toyota Alphard cars, featuring cozy seats, air conditioning, Wi-Fi, and large luggage space, all manned by our professional, English-speaking drivers. Contact our reception to arrange your ride with us